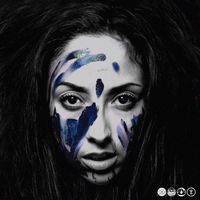 Flagler Beach FL Boys,Dylan Parra & Conor Bertha,of Flo.Wav, knock it out of the park with this VISUALLY STIMULATING, ARTISTICALLY INSPIRING, POSITIVE VIBE video of single,SHIFT. Dropped on New Year's Day,this song is HAUNTING with a REFLECTIVE MELANCHOLY MELODY sung and rapped passionately to a very CHILL RHYTHM SECTION of live instruments driven forward by funkmaster drummer extraordinaire, Dylan P (this boy can beat!)  It's so easy to digest and listen to again and again (I'm on repeat as I write). It grooves fluidly right down into your soul like a delicious cup of cocoa on a cold day, sort of gives you that warm comfy feeling! A product of the special magic that takes place when best friends create music together...this song is extremely marketable & can easily become a mainstream success with the right push behind it.And hail to the videographer who captures beautiful images with back lighting work that in a word is POETIC! The Shadows perfectly reinforce the songs intent to make you FEEL the HARDSHIPS of life as well as the real HOPE to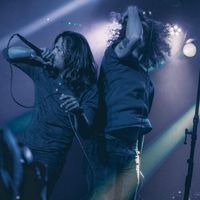 OVERCOME them! Flo.Wav, remember the name....they're the same fellows that brought Palm Coast the very successful FLO.WAV FEST.They're some of the hardest workers in the Florida music scene...follow them, support everything they do so you could say...  I knew them when!
Thank you for your support of Independent artists!!!
Listen to them now at www.flowavmusic.com
Art✌