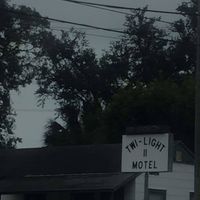 Contributing something authentically unique to the local Florida music scene, pioneer soloist Matt Curley strums out his own path to recognition with Twilight II Motel... A 16 track acoustic guitar instrumental for the chilling out pleasure of his punk rock, rapper and Singer songwriter peers... Ha! 
Contemplative melodies of mostly consonant chords produce a sweet soundtrack for our imaginations to run away with. Opening with an airy & easygoing track, appropriately entitled, WELCOME and closing with the serene, ENJOY YOUR STAY? There is definitely a narrative going on here... However the beauty and power of an instrumental work is that the interpretation of this narrative is left to us, the listener... no lyrics to limit the story being told and if one listens closely, the music will literally speak louder than words! To reinforce the story, there are similar chord combinations strung together from song to song like a score from a play or movie... it further keeps you connected to the drama unfolding. 
Simply stated, this work is SINCERE... Captured by Joe Gardella of Rugrat Records in a one take recording played straight through from beginning to end, there are no smoke & mirrors here, under-produced & totally authentic, this music is as real as it gets! 
For Creativity... How can you give a storyteller who uses only music anything less than a 9/10! 
For Marketability... It may not chart on College radio, but it will be very appealing to film and TV producers who are looking for instrumentals. In fact, when promoting songs to these companies for licensing, they usually ask for the instrumental version as well, which has more applications for them than music with lyric.... just watch an episode of THIS IS US, for the finest guitar work in the industry! So with that said, it's very marketable, a 9/10! 
I would love to see it performed live on stage paired with an artist drawing their interpretation! For now, sit back with a cup of tea or a goblet of wine by a cozy fire (literally what I am doing as I write)and let Matt Curley lead you into his world... Into his ADVENTURE at the Twilight II Motel.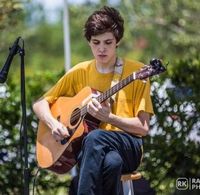 Please follow this trailblazing musician, stream his music often, and thank you for your support of DIY/ Independent Artists! 
Listen to it on spotify here
Art✌